The Call Centre – Quality Telephone Answering Services
The Call Centre is a provider of quality customer services only (we don't telemarket or cold-call).
We are a boutique call centre based in Lower Hutt, Wellington, New Zealand. We focus purely on providing outstanding inbound customer service. We don't offer different standards of service depending upon the nature of the call. We believe whether it's a simple message or a complex helpdesk support call your clients should receive the same high level of service.
Our Philosophy & Service Promise
Our guiding philosophy is that we should be adding value to our client's business. In our view a call centre should be adding 'value'. Many call centres in NZ function well as 'message takers' but when push comes to shove, their staff don't have the capacity or tools to work outside the square. Our objective at The Call Centre Ltd is to make life easier for our clients by providing services that will, if required, go beyond 'message taking'. Naturally we can provide a simple message-taking service and will do so with a high level of professionalism. However if you need more than that then that's when we come into our own. Whether its first-level triage, technical 'incident management', online booking services, database updates, service ticket generation and comprehensive information provision, we can do it, and do it well. This is what we call 'taking care of business'
We are small enough that we can be very choosy about the staff we employ and consequently the consistently high level of service we provide. We know that larger call centres continually have to lower the bar in terms of their staff competency to fill their seats. We encourage prospective clients to visit us so that we can demonstrate our systems and our staff. These are our biggest assets and what stands us apart from our competitors.
If you use a call centre, your services will also be judged by how they perform. Our testimonials page includes comments from some of our clients. I encourage you to read these as they demonstrate that the exceptional service promised in our web site is not just marketing hyperbole – we do actually deliver on our service promise.
We are small enough that we are able to 'care' about your business.  Our considerable management expertise at the highest level is accordingly continuously bought to focus on your business.  If we find something amiss we will address it with you immediately, it won't be swept under the carpet by a faceless call centre CSR.  At every step of the way the you have the attention of our expert management team and if there is an issue with us,  the buck stops with me.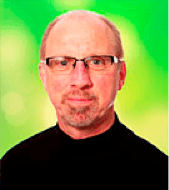 John Sheehan
Director, The Call Centre Limited